The world, The SINOPED.
Our company was founded in 1998, focusing on the manufacturing of pharmaceutical equipment, and has in-depth cooperation with many enterprises at home and abroad.
In 2004, we set up our own empty capsule production factory and passed the GMP, international halal and FDA certification.
Customers can learn the production of all empty capsules in our workshop.
We provide empty capsule products and are also the overall solution provider for your production of medicine.
International Sales&Service Centers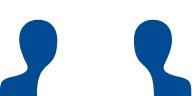 The center of our activities

Machines in 160+ countries all around the world
Fast Shipping
We have locations all across the globe so that you order to you as quickly as possible for free.
Money Back Guarantee
We back you up with a warranty to take all of the risk out of purchasing capsules.
Helping You With Your Project
We've got a team of capsule making experts ready to help you with any problems that can come up with your project
Free Training & Resources
We've got a team of Capsule production experts ready to help you with any problems that can come up with your project
Our factory is in good order, with large scale and advanced equipment. Welcome to visit our factory.
We have made great strides over the past few years thanks to good credit and service. We have established long-term business relationship with many customers, some of our overseas customers have appointed us as their pharmaceutical manufacturing purchasing agent and pharmaceutical manufacturing company in China. Our pharmaceutical products are exported to Korea, India, Indonesia, Pakistan, Thailand, Vietnam, Iran, Japan, Denmark, Romania, Bulgaria, Russia, South Africa, Nigeria, USA, Australia, Canada, Argentina and Chile.
Please leave your contact information. We will have professionals to contact you within 24 hours to customize your exclusive solution and solve your exclusive problems in a one-stop way.
We are committed to making every customer get the most satisfactory results.
At the same time, we promise that your information is absolutely safe!
No. 85 Ganqu Road, Taizihe District , Liaoyang , Liaoning ,China